Six weeks out from an OrthoSculpt of the torso with skinny BBL.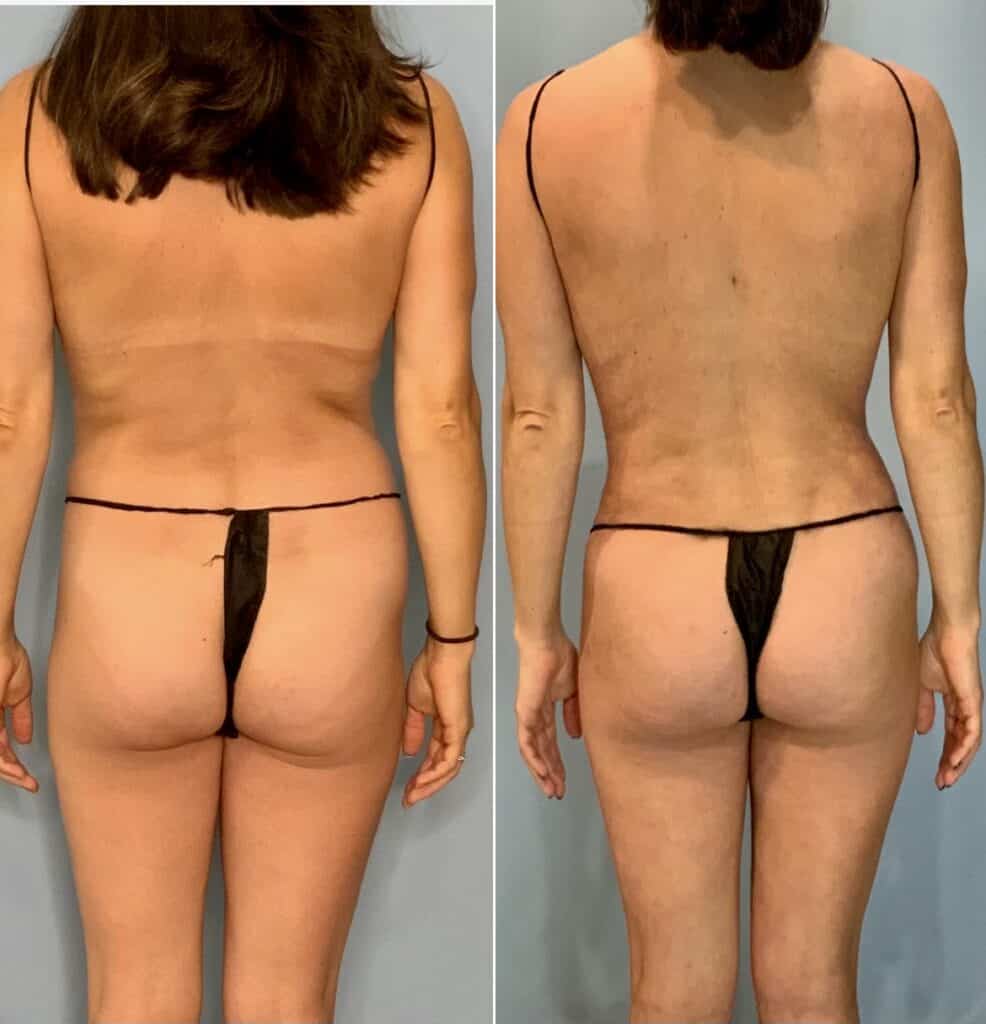 This patient had very little fat to transfer but the small amount that was transferred was strategically placed in her lateral hip dips and central buttock to increase projection and flare. This gives a proportional change which makes the waist look smaller and the buttock more athletic.
I see a lot of women who are worried that a BBL will result in a large, unbalanced bottom, but based on individual goals, enhancements can be as subtle as this one or more extreme in patients who have more fat and desire a larger proportional change.